Our history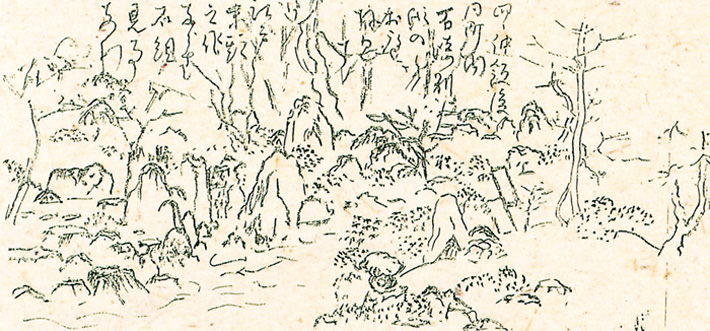 Shibata river flows through the garden and people used to carry timber on a raft until the early Showa period. A landscape gardener, Taiami Tanaka, who repaired famous gardens in Kyoto including Ginkaku-ji, mentioned that the stone arrangement was excellent, with a real sense of the Edo period. We will continue to preserve it.
A summary
Mountains, how magnificent they are. Waterfall, how tranquil it is. I am looking at the exquisite garden.
Sekisenso was named after this poem titled `looking over Sekisenso garden' by Kohei Hara, the first mayor of Shibata town and also a well-known poet. He visited Sekisenso and read it at the age of 84 in 1921. During the Shibata clan era, this place was used by warriors for training purposes such as riding a horse in a circle and shooting arrows. The road in front of the gate is the remnants of that training. There is a suburban residence of the lord of the Shibata clan, 'Shimizudanigoten' (currently Shimizuen), from which you will feel the history of Shibata.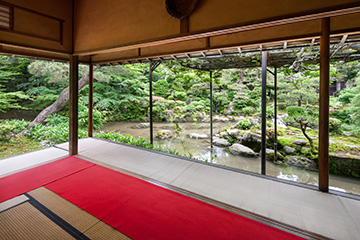 Detached Japanese house
It is located across the river from Ishizaki family's house. There used to be a traditional Japanese restaurant named 'Hanabishi' which burned down in June 1904. The detached Japanese house was relocated from another site and they kept their restaurant business going; however, they changed its location again at a later point. The Ishizaki family who ran an oil industry, now owns the house as their second residence.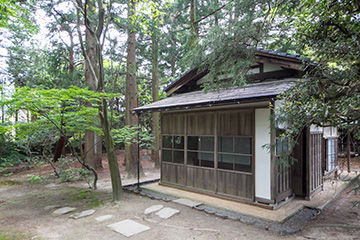 Tea room
It was originally used for a retirement residence for a doctor who served the Shibata clan and it was moved to its current location during the first Sino Japanese war. You will feel a sense of the history from its walls which are made of mud and have been kept in the original pattern.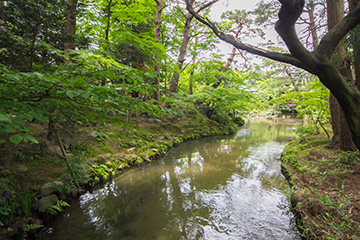 Shibata river
The Shibata river flows through the garden. It is rare to see a public river running through privately owned land. It is said that they used to transport timber on a raft until the early Showa period.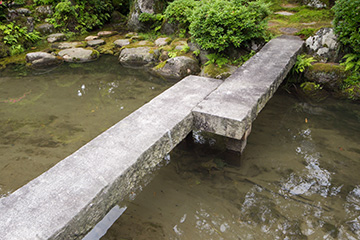 Stone bridge
The stone bridge was used to walk between the family's house and the detached Japanese house. Although there is a corridor connecting the two buildings now, the stone bridge still remains as it was.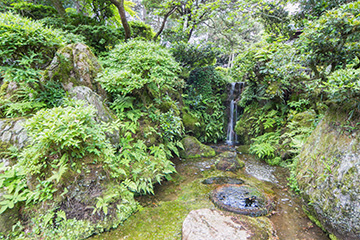 Waterfall
The sound of the waterfall trickles and echoes, creating a relaxing atmosphere. The water from the river itself once created the waterfall naturally a long time ago.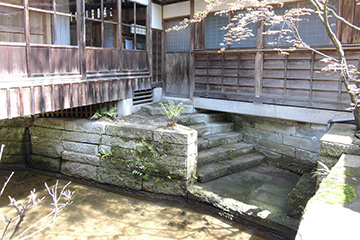 Steps to the river
There were more steps to the river around this area but many have been destroyed. We have kept the original stones.